House of Search was founded by our Managing Director, Angela Clark, in 2008 as House of Copy (check out the old logo!).

Angela had found that most SEO agencies at that time were horrible when it came to copywriting for search campaigns. So she focused only on copywriting for SEO and PPC campaigns.
 Angela had met Brian when they both worked at Yahoo! in Burbank. They shared the same vision for an agency that could not only provide search marketing services, but also write copy for them.
By 2009 they had brought on several design agency clients as well as some mid-sized and enterprise level clients. Their agency clients appreciated the willingness to whitelabel our work and had begun asking about what other types of digital marketing they could provide besides copywriting.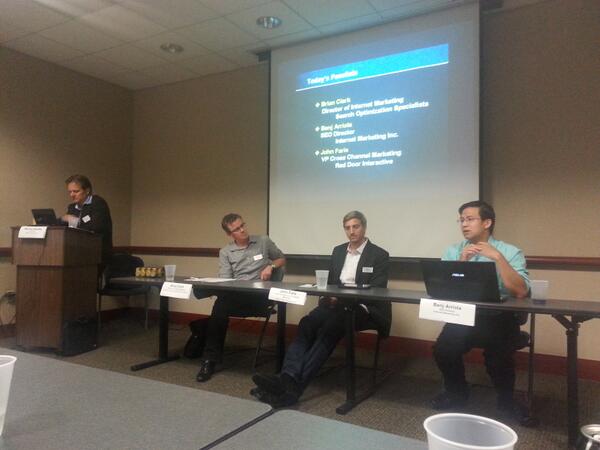 In 2015 House of Copy was rebranded to House of Search and our offerings expanded to SEO & Content Strategy, Marketing Audits, Web Development, and PPC.
We're now proud to serve 4 agencies, over 15 clients, all with  an agile, remote team of specialized contractors. We even like to get out in the industry and share what we've learned. Here's our co-founder Brian (2nd from left) speaking on a panel called "SEO
We're still trying to help as many businesses improve their online revenue by only choosing to work for those businesses we actually believe we can help.
Because if you reach your goals, so do we.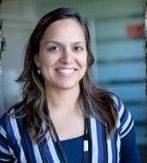 Angela Clark
Co-Founder, Managing Director
Angela is the driving force behind pretty much everything at House of Search.
She began her career as an Editor for Creative Photography at Getty Images before working for Google, Yahoo!, and Disney Consumer Products.
When she's not running this house, she's running another one with her family and enjoys readying, knitting, and nectarines.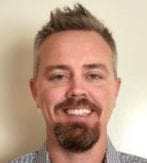 Brian Thomas Clark
Co-Founder, Search Director
Brian started his search marketing life at Yahoo! before moving on to Disney Consumer Products, Break Media, and Myers Media Group. He's worked with great brands like the NHL, Expedia, Mississippi State University, CelebrityNetWorth.com, Sunbelt Rentals, and more.
When he's not working, he's with his family, playing drums, barbecuing, and drinking wine.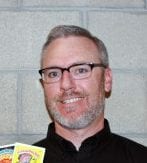 James Dolan
PPC & SEO Partner
James Dolan owns SOSWest.com, our PPC and SEO marketing partner agency. SOS has been providing creative and ethical PPC methodologies since 2008.
James and his team diagnose your existing PPC marketing practices and implement new strategic solutions to drive real traffic and (most importantly) conversions that impact your bottom line.

We are an SEO and search marketing company. We use custom data processes and good old fashioned experience to grow revenue for businesses. We can prove it.
(818) 588-6462
Cornerstone Corporate Center, 2nd Floor
1902 Wright Pl, Carlsbad, California 92008