We drive organic traffic and revenue to WordPress websites.
Or, learn a bit more about us below…

SEO & Local Search
Natural search optimization requires a lot of work, both on-site and off. Let us leverage our search marketing expertise, audience research processes, and WordPress know-how to drive revenue, not just rankings.
PPC and Social Media Ads

Nothing provides faster results than targeted PPC and Social Media ads. We use paid ads to help boost your content, products, and services and point them to the right audience with the right message at the right moment.

WordPress Development
Our work requires design and development changes in order to get results. Often businesses don't have WordPress development experts to make these changes. That's when we swoop in like heroes.
I recently did a quick poll of our SEO clients and found out that 75% of them have been through four or more SEO agencies within two years.
Let me write that again:
75% of our SEO clients have been through four or more SEO agencies within two years.
read more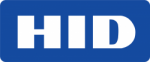 This Is What Clients Say (Because They're Awesome):
We have reached out to Brian at House of Search on a number of occasions since 2011 for full-scale website audits (our site has 2mm+ pages) and periodic SEO consulting. I am always impressed by the thoroughness of his work and his patience in answering questions. CelebrityNetWorth.com's organic search performance has definitely benefited from House of Search.
Brian Warner
Brian is one of smartest guys around. Our podcast would never have succeeded without his work in promoting it and the website. Our WordPress site was a shambles when he reached out to us. Apart from getting us to appear in search results, he built some great links to raise awareness for the podcast and even helped us re-write our podcast descriptions so they would perform better in iTunes. Just a great service!
Brian Whitman
Hi, I'm Brian Thomas Clark.

I run the show here at House of Search. I'm absolutely crazy about online marketing. Especially search marketing, CRO, and WordPress. I'm an online marketing consultant in Orange County, CA, where no one uses turn signals and there is a Chase Bank on every block for some reason.
Now We'd Like To Help You. So…