SOME OF OUR WORK
I mean, we can't show you EVERYTHING.
---
The Project: Copywriting for promotional campaigns.
The Work Performed: House of Search (then House of Copy) was hired to complete several copywriting projects for the HID brand. Of particular importance was the copy for the "I Want…" and "Customers Come 1st" campaigns. Both of these promotions focused on a contest wherein people could submit their ideas for new secure identity features and solutions (HID's specialty). Think of it as crowdsourcing for new identity protection ideas.
House of Search was responsible for creating all promotional copy for these campaigns, including content like Terms & Conditions that had to be cleared by legal. The promotion went on to become one of the most successful in the company's history, and we were proud to be a part of it.
---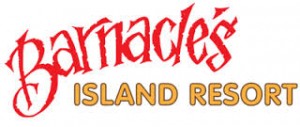 The Project: Full SEO campaign including website audit, keyword research, website optimization, content creation.
The Challenge: Barnacles Island Resort is one of several rental resorts located on North Captiva Island, Florida. The resort found itself struggling to gain any traction in organic search results. The biggest challenge in the lodging/hospitality industry is the fact that the search results are dominated by "Goliath" aggregator sites like Trip Advisor and VRBO.
The Work:
SEO Website Audit: We began with a thorough assessment of the website and provided detailed recommendations on how to fix issues and insure the site was search engine-friendly.
Target Keyword Research & On-Page Optimization: After thorough research, we had our target keyword set and were able to build a map for the on-page optimization. We implemented more readable and keyword-targeted copy, properly formatted and targeted page titles, persuasive, descriptive meta descriptions, and several technical fixes to XML Sitemaps, URLs, and duplicate content.
Content Creation: The owner was not interested in blogging, so we had to target off-site opportunities. We built an editorial calendar, assigned one of our college-educated, US-based writers with an expertise in travel writing to begin writing long-form contnet. Topics were generated based on interest gained from outreach to various bloggers and travel websites. Placement on these other websites often came with a mention of the resort or a backlink. Some examples of our published work are below:
Results: 
97% increase in organic traffic: 59 organic sessions in February 2013 upon campaign launch. 2,067 in March 2015.
8/9 target keywords ranked on Google Page 2 or worse before our campaign. Now 9/9 keywords ranking on Google Page 1.
---
The Project: PPC and Facebook Advertising Management
The Challenge: Next Beauty was a brand new cosmetics, hair care, and skin care eCommerce site curating the newest and most promising prestige beauty brands from all over the world.
They contacted House of Search to create and manage a PPC and Facebook Ads campaign in order to start driving sales immediately.
The Work:
Competitive Analysis: We immediately set about performing a competitive analysis to see what other beauty sites offering the same products were doing from a budget, keyword, and messaging perspective. We leveraged tools like SEMRush and AdEspresso's Facebook Ads Gallery to get a sense of what other companies were doing in these channels.
Audience Research: We pulled as much information as we could via Google Analytics, Facebook, past survey data, and interviews to pull together at least two target customer personas.
Keyword Research: Using the various brand names and customer personas we had created, we set about building out a target keyword set that was going to be worth going after.
Facebook Ad Images: We worked with the client's internal graphics team to insure images for our Facebook carousel ads were within guidelines but still clear from an offer standpoint. In this vertical, special offers were an absolute necessity, and we needed to make sure our offers were clear and to the point.
---
The Project: Full website audit and SEO consulting.
The Challenge: OnlyInYourState.com is a content-heavy website with a state-based structure. They were just over a year old when they asked us to uncover any current or potential issues that would negatively impact their entire search performance.
The Work Performed: We conducted a full-scale website audit that assessed keyword targeting, titles/descriptions, content layouts, architecture, and all technical elements like directives, redirects, indexing, sitemaps, and errors. Being an extremely image-heavy site, we also assessed their Content Delivery Network (CDN) structure and how it worked with the primary domain.
Finally, we consulted with them on the proper implementation of our audit recommendations during the few weeks after our audit was delivered.
The Results:
48% increase in organic search traffic.
Organic search traffic share rose from 4% to 5.8%.
---
The Project: Full website audit.
The Challenge: ViralNova.com is a popular viral news site generating an average of 15mm visits per month. They were preparing to launch a completely redesigned website and were referred to us for a full audit of their beta site to make sure that when it launched, they would maximize their organic search traffic. We audited every facet of the site from page layout to code bloat issues.
---
The Project: Keyword research, on-page SEO writing and implementation.
The Challenge: UCLA Health System was embarking on an ambitious project: Breaking out each of their individual medical specialty divisions into subdomain micro-sites. While each was its own entity, organic traffic was a major priority, and UCLA wanted to make sure each of these new micro-sites was targeted and optimized.
We were to optimize the following sites: bariatrics.ucla.edu, eatingdisorders.ucla.edu, esophagealcenter.ucla.edu, breastcenter.ucla.edu, arrhythmia.ucla.edu, www.uclahealth.org, and several more.
The Work:
Competitive Analysis: We looked at similar hospitals with specialty units to get a sense what was being done from an organic search perspective, including keyword targeting, messaging, content length, and overall site structure.
Keyword Research: This was back in 2008, so we basically had the Google Keyword Tool and SEMRush, to some extent, as the only tools to help with keyword research. We spent a lot of time in those tools along with just searching manually to get a sense of what the search results were looking like for treatment of these different types of diseases and disorders.
Title, Meta Data, H1, Copywriting: We wrote all new content for pages throughout these various micro-sites. Some copy had to be boilerplate for legal reasons.
XML Sitemaps, Robots.txt, and Redirects: One of our final tasks was to build XML Sitemaps for each of these new micro-sites, along with configuring their individual robots.txt files, identifying error pages and bad redirects, and making repairs.